WeightWatchers Pumpkin Milkshake Recipe
|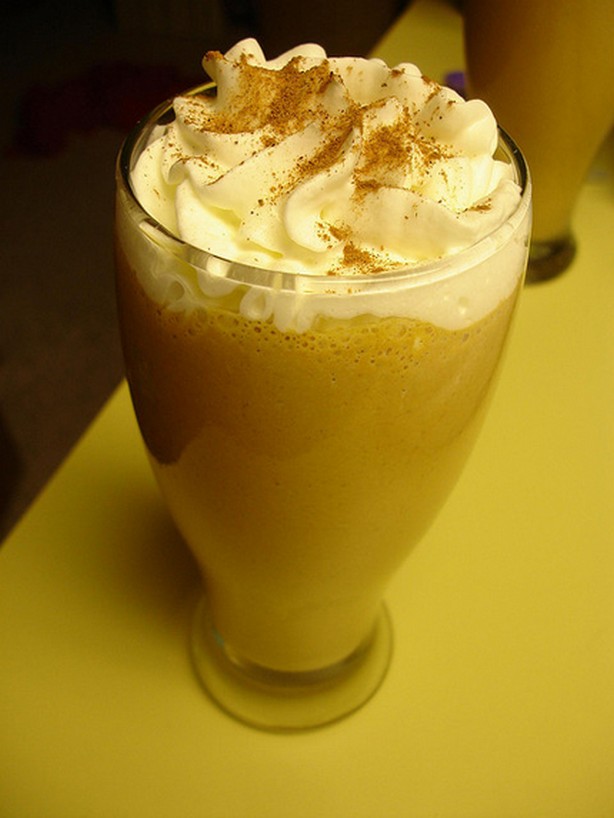 Pumpkin milkshake (also known as pumpkin nog) is a creamy, spicy, sweet, cool and refreshing drink. For an adult version of this beverage, add a little rum to each serving.
Weight Watchers Pumpkin Milkshake recipe
Ingredients
1 (29 ounce) can pumpkin puree
4 cups milk
1 pint vanilla ice cream, softened
1/2 teaspoon ground nutmeg
1 teaspoon ground cinnamon
1/4 teaspoon ground mace
1 pinch ground nutmeg
1 cup whipped cream
Preparation
1. In a food processor or blender, blend the pumpkin, milk, ice cream, nutmeg, cinnamon, and ground mace in batches.
2. Pour into individual cups.
3. Top with whipped cream and a sprinkle of nutmeg.
Servings: 10
Nutritional information for one serving:
WW points: 3
WW points plus: 4
Calories: 147
Total fat: 6.5 g
Cholesterol: 24 mg
Sodium: 265 mg
Total carbs: 18.4 g
Dietary fiber: 2.7 g
Protein: 5.3 g
You might also like these Weight Watchers beverage recipes:
Photo credit: @joefoodie