WeightWatchers Mango Pudding Recipe
|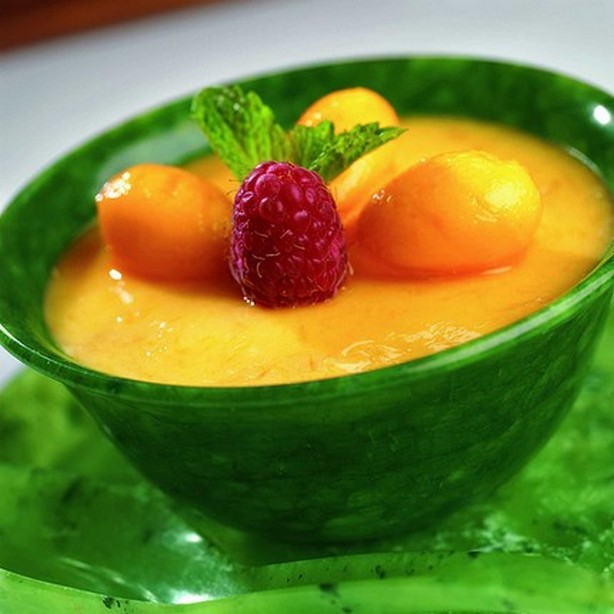 This is a simple and healthy dessert recipe. The mango-lime flavor combinations is one of the best I've ever tasted, and adding coconut and pecans makes this dessert a heavenly treat. And it only takes about 2 minutes to fix!
Weight Watchers Mango Pudding recipe
Ingredients
2 mangoes
1/4 lime, juice of
chopped pecans (optional)
shredded coconut (optional)
Preparation
1. Peel the mangoes using a vegetable peeler.
2. Place a knife flush to one of the flat sides of the mango pit and cut the mango away from the pit.
3. Place the mangoes in a blender or food processor.
4. Add 1/4 lime and blend until perfectly smooth.
5. Pour into dessert cups and garnish with chopped pecans and shredded coconut to taste.
Servings: 2
Nutritional information for one serving:
WW points: 2
WW points plus: 4
Calories: 134
Total fat: 0.5 g
Cholesterol: 0 mg
Sodium: 4.1 mg
Total carbs: 35.1 g
Dietary fiber: 3.7 g
Protein: 1 g
You might also like these Weight Watchers mango recipes:
Photo credit: InterContinental Hong Kong