WeightWatchers Cranberry Smoothie Recipe
|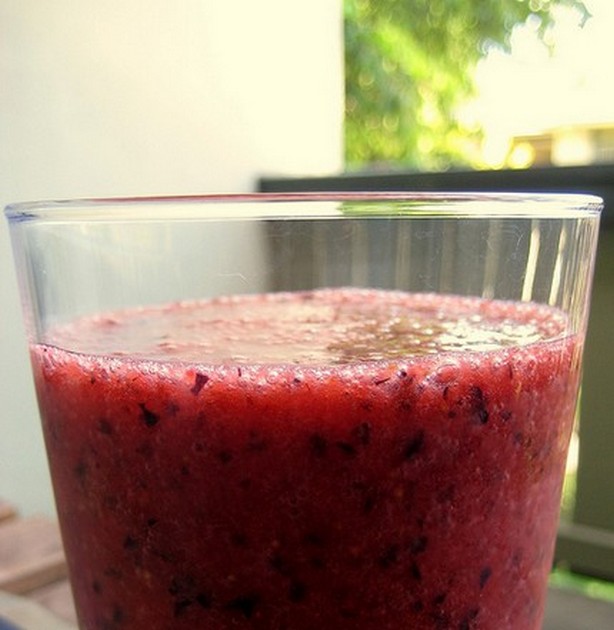 This is a refreshing slushy beverage that you can enjoy as a light breakfast. The cranberries do make this drink somewhat tart, so you might want to add a little more sweetener (or some agave nectar for a healthy and natural alternative) if you find it's too tart for your taste. Another thing you can do to enhance the flavor is to add some freshly squeezed orange juice to the smoothie.
Weight Watchers Cranberry Smoothie recipe
Ingredients
2 cups frozen cranberries
2 cups cranberry juice
2 teaspoons artificial sweetener
2 cups ice cubes
Preparation
1. Combine all the ingredients in a blender and puree until smooth.
2. Pour into 2 tall glasses and enjoy!
Servings: 2
Cranberry smoothie nutrition (for one serving):
WW points: 3
Calories: 182
Total fat: 0.3 g
Cholesterol: 0 mg
Sodium: 14.1 mg
Total carbs: 46.4 g
Dietary fiber: 4.6 g
Protein: 0.3 g
Photo credit: dailyfood
You might also like these Weight Watchers drink recipes: