WeightWatchers Stuffed Baked Potatoes Recipe
|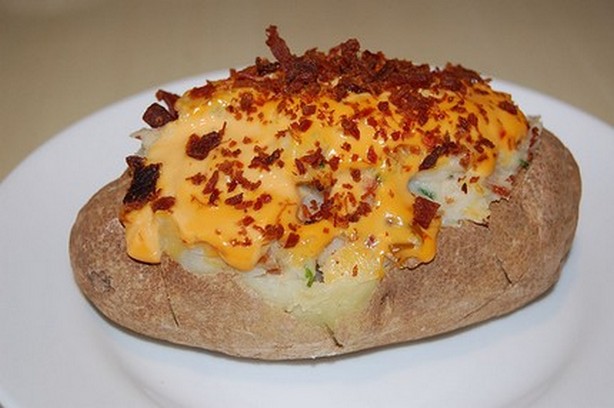 I love this recipe because it's so easy and so flavorful. The skin is crunchy and the inside is soft and lovely. You can use any kind of cheese you like, my favorite is vegetable cream cheese. You can also experiment with different toppings, like green onions and bacon. Yum!
Weight Watchers Stuffed Baked Potatoes recipe
Ingredients
4 large baking potatoes
3 tablespoons melted butter
3 ounces cream cheese
1 teaspoon salt
1/8 teaspoon pepper
paprika
Preparation
1. Preheat the oven to 400° F.
2. Scrub the potatoes and wrap in aluminium foil.
3. Bake for about 1-1/2 hour, until tender.
4. Let cool.
5. Cut the potatoes in half lengthwise and scoop out the pulp.
6. Mash the potato pulp with the butter, cream cheese, salt and pepper.
7. Place back the mixture in the potato skins.
8. Reduce the oven temperature to 350° F.
9. Place the stuffed potatoes in a baking dish and bake for about 30 minutes, until heated through.
10. Sprinkle with paprika and serve.
Servings: 8
Nutritional information for one serving:
WW points: 3
Calories: 139
Total fat: 8 g
Cholesterol: 23.1 mg
Sodium: 365.8 mg
Total carbs: 15.5 g
Dietary fiber: 1.3 g
Protein: 2 g
Photo credit: Stefano A
You might also like these Weight Watchers side dish recipes: