WeightWatchers Garlic Mashed Potatoes Recipe
|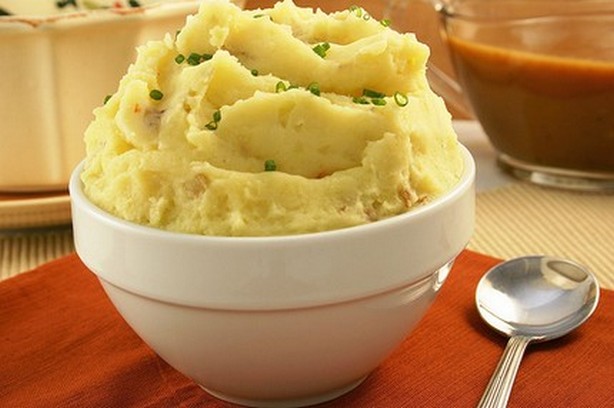 Very easy Weight Watchers mashed potatoes recipe that's perfect for beginner cooks. Now you can enjoy this great flavor without the fat and the sodium.
Weight Watchers Garlic Mashed Potatoes recipe
Ingredients
4-5 large potatoes, peeled and cut
1/4-1/2 cup fat-free sour cream
3-4 cloves garlic, peeled and crushed
Preparation
1. Boil the potatoes until cooked (but not too mushy).
2. Drain the potatoes, reserving some of the water.
3. Mash the potatoes with a potato masher over low heat.
4. Add the sour cream (1/4 cup at a time) and the crushed garlic.
5. If you like your mashed potatoes smoother, add a little of the potato water.
6. Garnish with fresh parsley, and enjoy.
Servings: 5
Nutritional information for one serving:
Mashed potatoes WW points: 4
Calories: 241
Total fat: 0.4 g
Cholesterol: 1.1 mg
Sodium: 27.2 mg
Total carbs: 54.1 g
Dietary fiber: 6.5 g
Protein: 6.6 g
Photo credit: Glory Foods
You might also like these Weight Watchers vegetarian recipes: