WeightWatchers Buttermilk Biscuits Recipe
|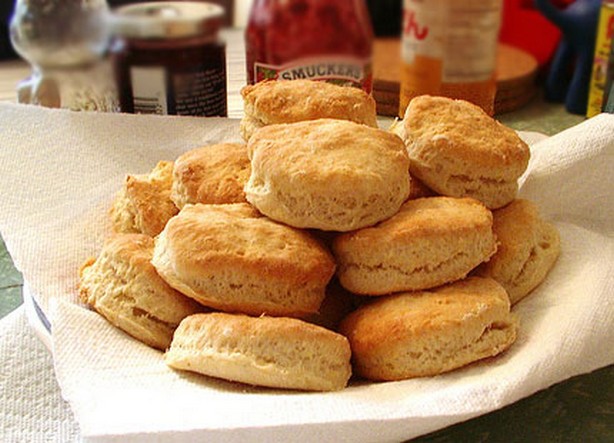 These biscuits are easy to make and delicious. Make sure not to knead the dough for a long time, as this will make the biscuits tough instead of light and fluffy. You can make these ahead and refrigerate or freeze them.
Weight Watchers Buttermilk Biscuits recipe
Ingredients
3/4 cup buttermilk
2 cups self-rising flour
1/4 teaspoon baking soda
1/4 cup shortening
Preparation
1. Set aside 1/4 cup of the flour.
2. Cut the shortening into the remaining flour.
3. Add the baking soda to the buttermilk, and stir into the flour mixture.
4. Flour a board using the 1/4 cup flour you set aside and knead the dough.
5. Roll the dough out to about 1/2 inch thick.
6. Cut the dough into shapes with a floured round cutter.
7. Bake at 400 degrees F for about 10-12 minutes (until brown).
Servings: 12
Nutritional information for one serving:
WW points: 3
Calories: 117
Total fat: 4.6 g
Cholesterol: 0 mg
Sodium: 306 mg
Total carbs: 16.2 g
Dietary fiber: 0.6 g
Protein: 2.6 g
Photo credit: semarr
You might also like these bread recipes: