WeightWatchers Curtido (El Salvador) Coleslaw Recipe
|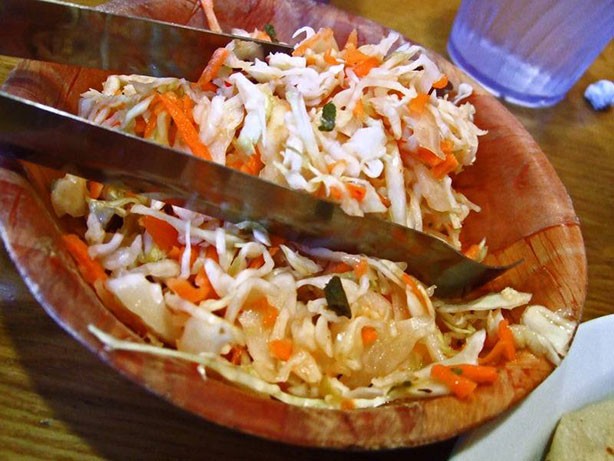 Weight Watchers Curtido Salvadorean Coleslaw recipe
Makes 6 servings
Ingredients
1 medium head of cabbage, chopped
1 small onion, sliced
2 small carrots, grated
1/2 teaspoon oregano
1/2 teaspoon cayenne pepper or paprika
1 teaspoon olive oil
1/4 cup vinegar
1 teaspoon brown sugar
1 teaspoon salt
1/2 cup water
Preparation
1. Place the cabbage in boiling water and boil for no more than one minute. Discard the water.
2. In a large bowl, mix the cabbage with the sliced onion, grated carrots, olive oil, vinegar, oregano, cayenne, brown sugar, salt and water.
3. Chill in the refrigerator for at least 2 hours before serving.
WW POINTS per serving: 0
Nutritional information per serving: 59 calories, 1g fat, 4.2g fiber
You might also like these salad recipes: