WeightWatchers Thai Dipping Sauce Recipe
|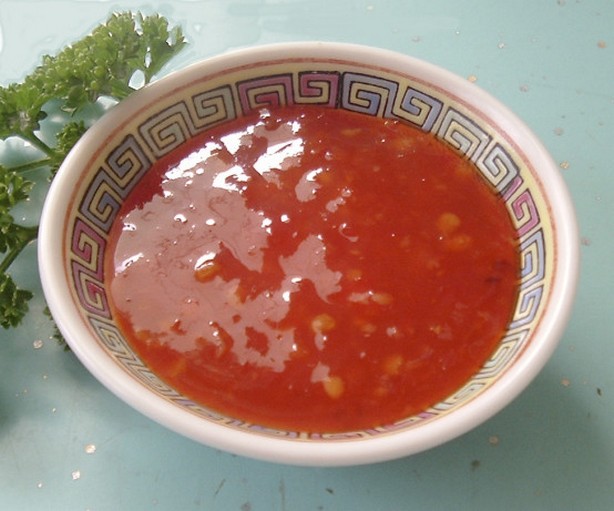 This is a very nice sauce that's not too spicy. It's great served with crab cakes.
Weight Watchers Thai Dipping Sauce recipe – 2 points recipe
Makes 8 servings
Ingredients
8 Thai red chili peppers, seeded
1 (28 ounce) can tomatoes
4 cloves garlic, crushed
1 shallot, minced
2/3 cup rice vinegar
2/3 cup sugar
2 teaspoons salt
Preparation
1. Combine all the ingredients in a small saucepan and bring to a boil.
2. Reduce the heat to very low, cover and simmer for about 45 minutes (up to 1 hour), or until the sauce has thickened.
3. Taste and adjust seasonings as necessary.
4. Transfer to small dipping dishes and serve.
WW POINTS per serving: 2
Nutritional information per serving: 104 calories, 0.4g fat, 1.9g fiber
Photo credit: Bergy