WeightWatchers Old-Fashioned Blueberry Muffins Recipe
|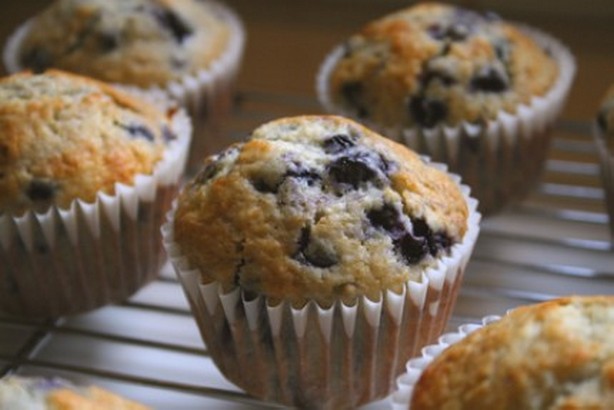 Weight Watchers Old-Fashioned Blueberry Muffins recipe
Makes 12 muffins
Ingredients
1 1/2 cups fresh blueberries or frozen blueberries, unthawed
1/2 cup butter
1 cup milk
2 large eggs
1 1/2 teaspoons orange zest
1 1/2 teaspoons vanilla extract
2 cups flour
2 1/2 teaspoons baking powder
3/4 cup sugar
3/4 teaspoon salt
Preparation
1. Preheat the oven to 400 degrees F.
2. Line 12 muffin cups with paper liners.
3. In a small saucepan, combine the milk, butter, orange zest and vanilla extract.
4. Stir over medium heat until the butter melts; cool until the mixture is warm to touch; beat in the eggs.
5. Sift the flour, baking powder, sugar and salt into a large bowl.
6. Add the milk mixture and stir just until blended; fold in the blueberries.
7. Divide the batter equally among the prepared muffin cups.
8. Bake the muffins for about 15-20 minutes (until golden and the tester comes out clean).
WW POINTS for one muffin: 5
Nutritional information for one muffin: 229 calories, 9.5g fat, 1g fiber
Photo credit: Cookin-jo