WeightWatchers Garlic Prawns Recipe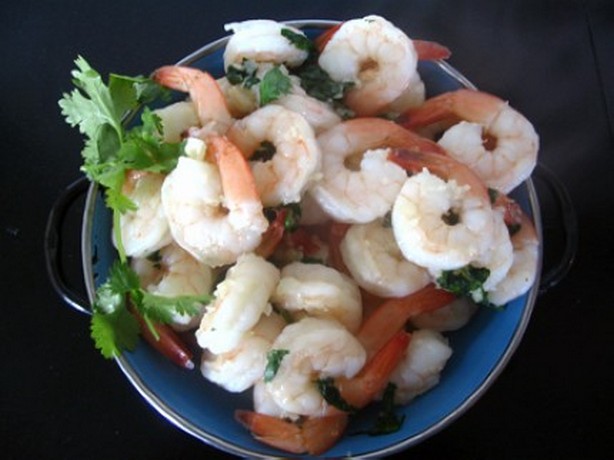 Weight Watchers Garlic Prawns recipe
Makes 4 servings
Ingredients
1 lb prawns or shrimp, peeled and deveined, with tails left on
3 cloves garlic, minced
2 tablespoons fish sauce (nam pla)
1/4 cup vegetable oil
1/2 teaspoon minced cilantro
1/4 teaspoon white pepper
1/4 teaspoon freshly ground black pepper
Preparation
1. Heat the vegetable oil in a large skillet over medium heat.
2. Add the garlic and cook, stirring, for about 2-3 minutes (until the garlic is translucent).
3. Stir in the shrimp, fish sauce, white pepper, black pepper and cilantro.
4. Cook over medium heat, stirring often, for about 3 minutes (until the shrimp is opaque).
One serving is approximately grams.
WW POINTS per serving: 6
Nutritional information per serving: 239 calories, 14.9g fat, 0.1g fiber