WeightWatchers Moist Pork Chops Recipe
|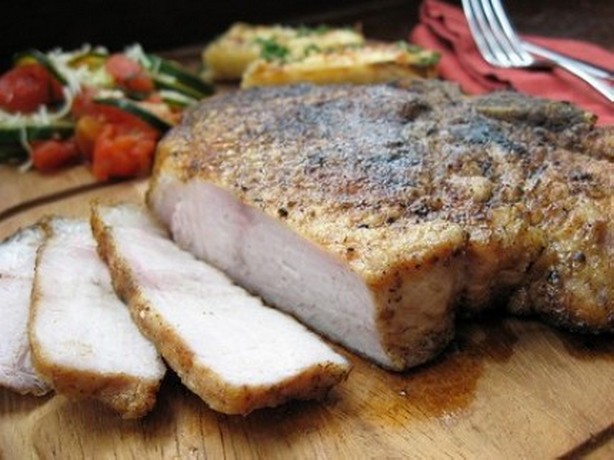 Weight Watchers Moist Pork Chops recipe
Makes 6 servings
Ingredients
6 pork chops
3/4 cup all-purpose flour
1/4 cup cornstarch
3 tablespoons creole seasoning
Preparation
1. Season the pork chops with 2 tablespoons of the creole seasoning on both sides.
2. In a shallow bowl, combine the cornstarch, flour, and the remaining tablespoon of creole seasoning. Dredge the pork chops in the flour mixture.
3. In a large iron skillet, heat some oil and add the pork chops in batches, cooking for about 5-6 minutes on each side (until golden brown).
4. Drain on paper towels. Season lightly with salt and pepper.
One serving is approximately 280 grams.
WW POINTS per serving: 7
Nutritional information per serving: 301 calories, 14.4g fat, 0.5g fiber