WeightWatchers Low Fat Hamburgers Recipe
|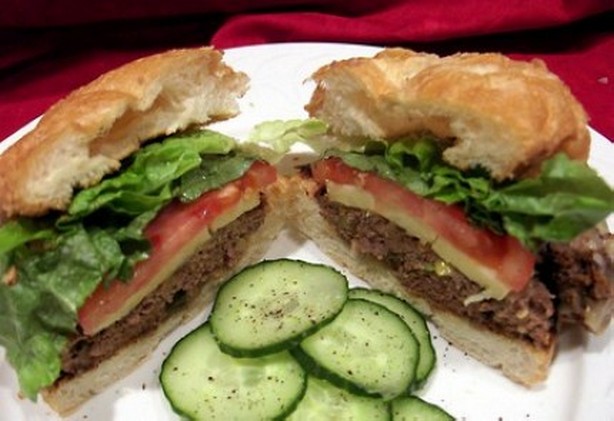 Weight Watchers Low Fat Hamburgers recipe
Makes 4 servings
Ingredients
3/4 lb lean ground beef meat
4 hamburger buns
1 tablespoon pickle relish
1 teaspoon dijon-style mustard
2 green onion, chopped
1/4 cup oat bran
1/4 teaspoon garlic powder
2 tablespoons catsup
lettuce
alfalfa sprouts (optional)
salt and pepper (to taste)
Preparation
1. In a medium bowl, combine the beef, oat bran, onions, relish, mustard, garlic powder and catsup.
2. Mix together throughly.
3. Shape into 4 patties.
4. Broil the patties for about 7-10 minutes on each side (or cook them on the grill).
5. Slice the hamburger buns in half and toast lightly.
6. Top with the meat patties, lettuce and alfalfa sprouts (optional).
7. Season with salt and pepper to taste.
WW POINTS per serving: 6
Nutritional information per serving: 289 calories, 9.4g fat, 2.1g fiber