WeightWatchers Apple Fritters Recipe
|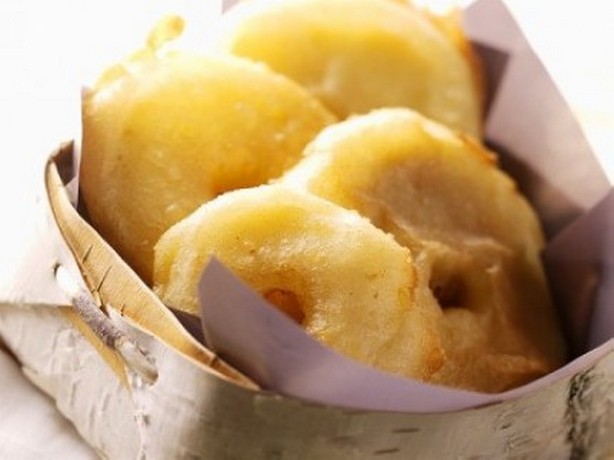 I love apple fritters! Here's an easy recipe that you can make at home.
If you don't have soy milk, you can use orange juice instead. Also, if you like your apple fritters sweet, you can add about 1/4 cup sugar (but the point value will increase).
Weight Watchers Apple Fritters recipe
Makes 12 servings
Ingredients
2 apples (peeled, cored and sliced into rings)
1/2 cup milk
2 eggs
1 cup flour
1 teaspoon baking powder
1/4 teaspoon cinnamon
2 quarts oil (for deep frying)
Preparation
1.Mix together the dry ingredients.
2. In a separate bowl, beat the eggs, then stir in the milk.
3. Combine with the dry ingredients.
4 Heat the oil to 375 degrees F (190 degrees C) in a deep fryer or heavy bottomed deep pot or skillet.
5. Dip the apple slices in batter and fry, a few at a time, turning once, until they turn golden.
6. Drain the apple rings on paper towels, and serve sprinkled with confectioners' sugar, and/or maple syrup.
WW POINTS per serving: 1
Nutritional information per serving: 68 calories, 1.3g fat, 0.9g fiber