WeightWatchers Rye Bread with Cranberries Recipe
|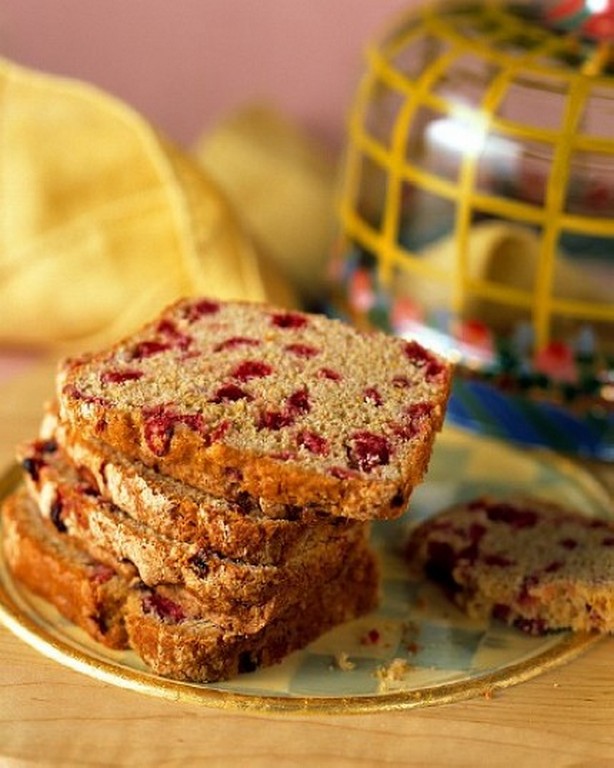 Here's a traditional Russian rye bread that's sweetened lightly with dried cranberries. This is mixed in the bread machine, then baked in the oven.
You can add nigella (black caraway) seeds to this bread to make it even tastier.
Weight Watchers Rye Bread with Cranberries recipe
Makes 16 servings
Ingredients
3 cups bread flour
1 1/2 cups rye flour
2 tablespoons honey (dark)
1/4 cup olive oil
2 teaspoons salt
2 teaspoons fast rising yeast
1 1/4 cups warm water
1/3 cup dried cranberries
1 tablespoon caraway seeds
1/2 tablespoon nigella (black caraway) seeds (optional)
Preparation
1. Place all ingredients (except the seeds and cranberries) in the bread machine pan (in the order suggested by the manufacturer).
2. Select dough cycle and start the machine. Add the seeds and cranberries when the machine beeps.
3. At end of cycle take the dough out and punch dough down; divide into half. Shape each half into a round loaf. Place the loaves on greased cookie sheet. Cover; let rise until double (about 1 hour).
4. Preheat oven to 350 degrees F.
5. Brush each loaf with egg. Sprinkle with rye seeds if desired. Bake until loaves are dark brown and sound hollow when tapped (about 1 hour); cool on wire racks.
WW POINTS per serving: 3
Nutritional information per serving: 160 calories, 3.9g fat, 2.4g fiber