WeightWatchers M&M Cookies Recipe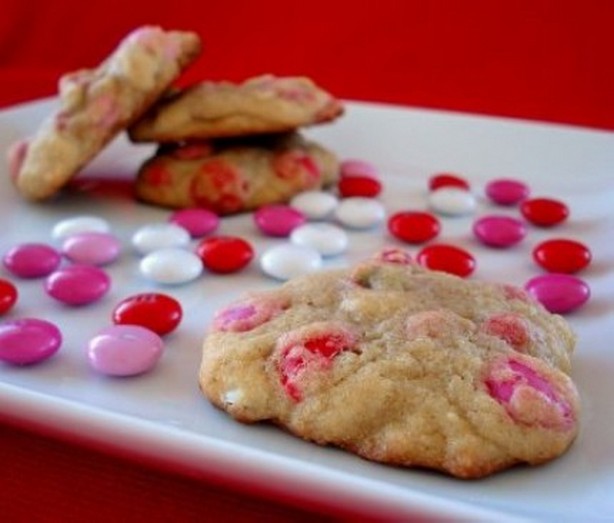 These cookies not only taste great, but look really pretty too!
Weight Watchers M&M Cookies recipe
Makes 42 cookies
Ingredients
2 1/4 cups all-purpose flour
2 large eggs
3/4 cup butter or margarine, softened
1 1/3 cups packed brown sugar
1 teaspoon baking soda
1 teaspoon vanilla
1 cup M&M's (plain chocolate candy)
1 teaspoon salt
1/2 cup nuts, chopped (optional)
Preparation
1. Preheat oven to 375° F.
2. Mix the brown sugar, baking soda, butter or margarine, vanilla and eggs in a large bowl until blended.
3. Stir in the remaining ingredients.
4. Drop dough with a rounded teaspoonful about 3″ apart onto a lightly greased cookie sheet. Press additional candies into each cookie if desired.
5. Bake until light brown (about 6 to 8 minutes).
6. Cool slightly; remove to a wire rack.
WW POINTS for one cookie: 2
Nutritional information for one cookie: 107 calories, 4.6g fat, 0.3g fiber