WeightWatchers Creamy Dill Pickled Potato Salad Recipe
|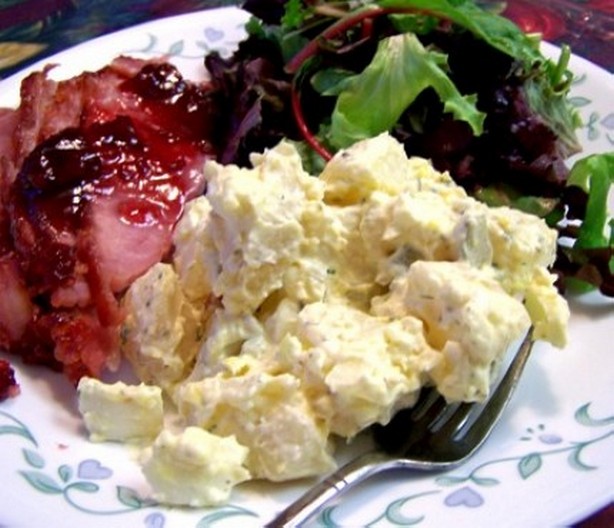 If you like dill pickles, then you will love this potato salad!
This is a meal that's very easy to prepare. You can make it the day before and put it in the fridge until it's ready to be served.
Weight Watchers Creamy Dill Pickled Potato Salad recipe
Makes 12 servings
Ingredients
3 lbs red potatoes, boiled and cubed
4-6 eggs, hard boiled and diced
1 large dill pickles, diced
1/4 cup pickle juice
1/4 cup fresh dill, minced
1-2 cup mayonnaise
1/2 teaspoon mustard powder
1/2 onion, finely chopped
kosher salt, to taste
fresh ground black pepper, to taste
Preparation
1. Put the potatoes in a large bowl.
2. Sprinkle with the pickle juice and gently toss.
3. Mix 1 cup mayonnaise with mustard, onion, dill, pickle and eggs; add to potatoes stirring in (adding more mayonnaise will make the salad creamier).
4. Season with salt and pepper to taste.
5. Serve at room temperature or chilled.
WW POINTS per serving: 4
Nutritional information per serving: 192 calories, 8.4g fat, 2.7g fiber