WeightWatchers Moist Sweet Cornbread Recipe
|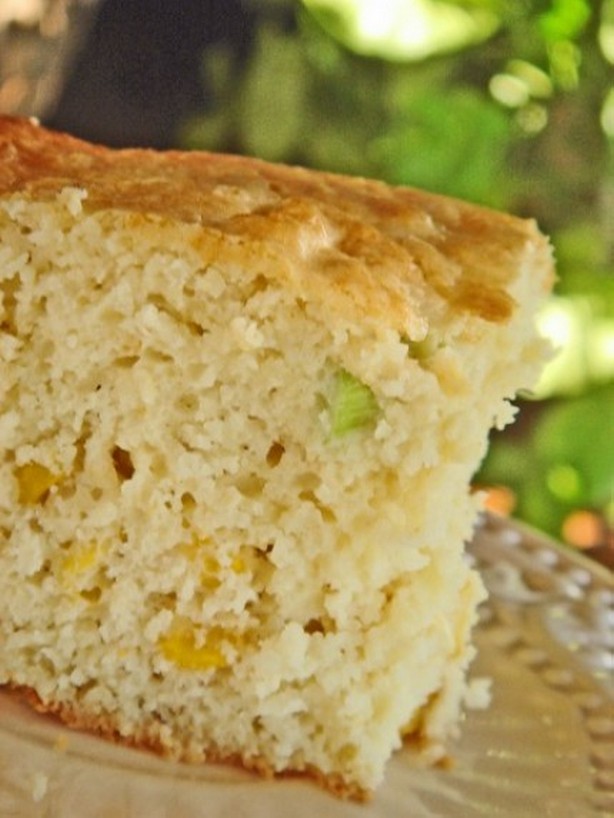 Here's a delicious sweet cornbread recipe. If you like, you can add chopped green onions, bell peppers, apples or grated cheddar cheese to the mix. For a less sweeter taste, reduce sugar to 1/2 cup.
Weight Watchers Moist Sweet Cornbread recipe
Makes 10 servings
Ingredients
1/2 cup yellow cornmeal
1 (10 ounce) can corn, nibles well drained
1 1/2 cups all-purpose flour
3/4 cup sugar
1/2 teaspoon salt
1 1/4 cups half-and-half cream or milk
2 large eggs, slightly beaten
1/3 cup oil
4 tablespoons melted butter
1 tablespoon baking powder
Preparation
1. Set oven to 350 degrees F. Set oven rack to second-lowest position.
2. Butter an 8 x 8-inch square baking dish.
3. In a large bowl, mix together flour with sugar, cornmeal, baking powder and salt.
4. In another bowl whisk together half and half cream or milk, eggs, oil and melted butter; add to the flour mixture and stir with a wooden spoon until just combined.
5. Mix in canned corn niblets.
6. Transfer to baking dish.
7. Bake for 35-40 minutes.
WW POINTS per serving: 8
Nutritional information per serving: 338 calories, 17.1g fat, 1.8g fiber