WeightWatchers Roasted Cauliflower Recipe
|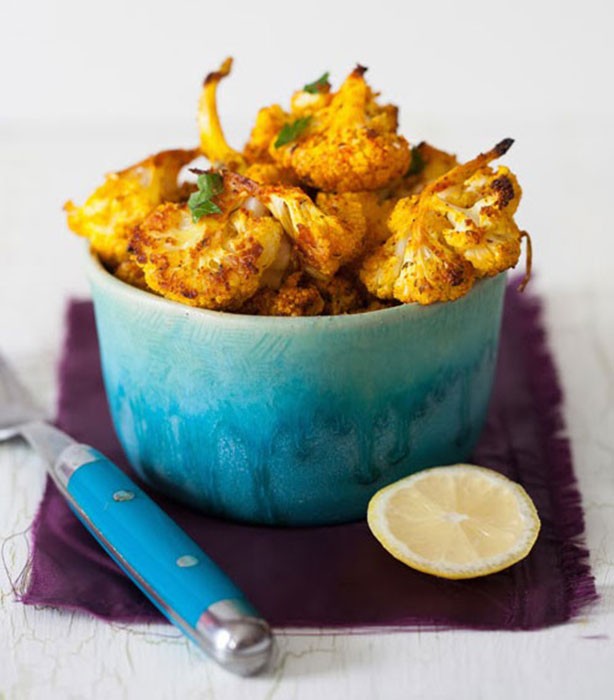 Here's a very quick, easy and healthy side dish recipe for all cauliflower lovers. It's zero points per serving!
Weight Watchers Roasted Cauliflower Bites recipe
Makes 10 servings
Ingredients
1 head cauliflower, broken into small flowerets and washed
2-4 garlic cloves, sliced
1 tablespoon olive oil
lemon juice from 1/2 lemon
1 tsp smoked paprika
1 tsp lemon zest
1 tsp turmeric
1/2 tsp chili powder
1/4 tsp cayenne pepper (optional)
salt and fresh black pepper to taste
chopped parsley to serve
Preparation
1. Preheat oven to 425 degrees.
2. Place all ingredients in a large storage bag and shake well to coat.
3. Place on a cookie sheet and roast until it begins to turn brown (for about 30-40 minutes), stirring from time to time.
WW POINTS per serving: 0
Nutritional information per serving: 27 calories, 1.4g fat, 1.5g fiber