WeightWatchers Cinnamon Swirl Bread Recipe
|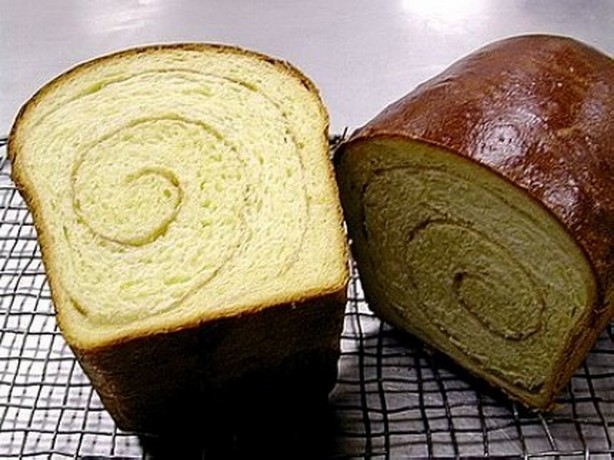 Here's a delicious cinnamon bread recipe for you!
Weight Watchers Cinnamon Swirl Bread recipe
Makes 1 loaf (about 20 slices)
Ingredients
2 packages fast rise yeast
2 cups scalded 2% low-fat milk or whole milk
1/4 water (80 – 110°)
1/2 cup sugar
2 eggs
1 cup butter flavor shortening or real shortening
unsalted butter
7 1/2-8 cups all-purpose flour
1/2 teaspoon salt
melted butter or margarine
cinnamon
sugar
raisins or chopped walnuts (optional)
Preparation
1. Combine all bread ingredients in large mixer bowl and beat for three minutes at medium speed.
2. Pour batter into greased and floured loaf pan.
3. Combine sugar and cinnamon and cut in cold butter until crumbly.
4. Sprinkle over batter and swirl lightly to marble.
5. Bake at 350° for 45 to 55 minutes or until toothpick inserted in center comes out clean.
6. Remove from pan immediately.
WW POINTS per slice: 2
Nutritional information per slice: 107 calories, 1.1g fat, 0.4g fiber