WeightWatchers Broiled Scallops Recipe
|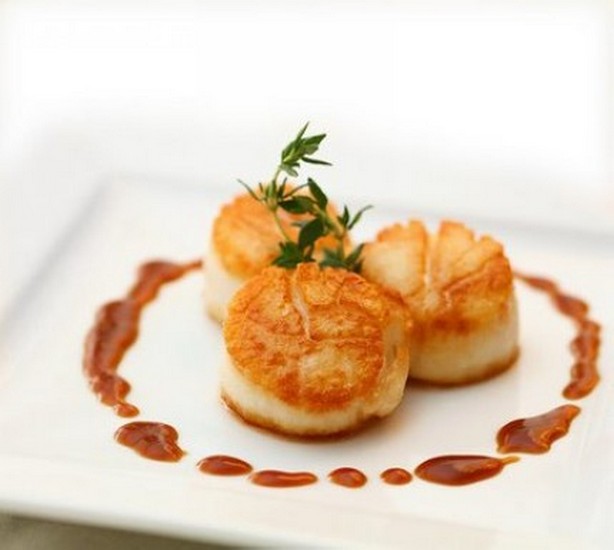 This scallop dish seems very sophisticated, but is in fact very easy to prepare. And really tasty too!
Weight Watchers Broiled Scallops recipe
Makes 2 servings (10 scallops)
Ingredients
10 scallops
1 tablespoon unsalted butter or margarine
1 tablespoon olive oil
1 dash garlic powder
1 dash onion powder
1 dash paprika
chives
parsley
Preparation
1. Put the scallops onto a container for the broiler.
2. Add butter/margarine and olive oil.
3. Sprinkle spices onto the scallops.
4. Place a few inches away from broiler fire.
5. Broil for 12 minutes.
6. Turn the scallops over and broil for another 4 minutes.
7. Serve as an appetizer or as part of a main course.
WW POINTS per serving: 5
Nutritional information per serving: 178 calories, 13.1g fat, 0.1g fiber