WeightWatchers Stir Fried Beef and Veggies Recipe
|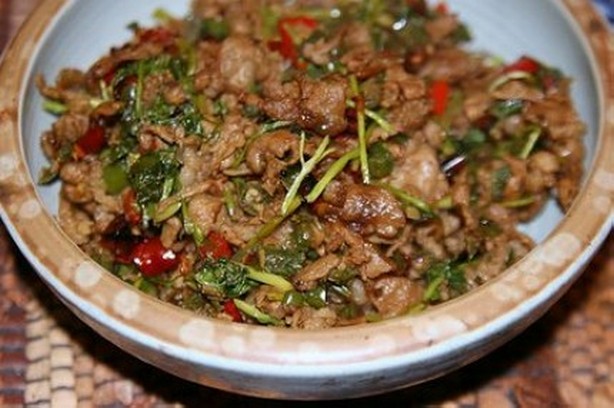 Loaded with fresh vegetables, this stir-fried beef recipe is healthy and easy to make (and is bound to impress the friends that you've invited to dinner).
Plus, it's only 3 Weight Watchers points per serving, so you won't feel guilty after eating it.
Weight Watchers Stir Fried Beef and Veggies recipe
Makes 4 servings
Ingredients
2 teaspoons cornstarch
1 teaspoon sugar
1/2 teaspoon salt
1/2 teaspoon pepper
2 teaspoons soy sauce
2 teaspoons oyster sauce
1/4 cup water
1/2 lb top round steaks, sliced thin
olive oil (as you need it)
1 cup celery, sliced
1/2 cup carrots, sliced thin
1/2 cup radishes, sliced
1/2 cup zucchini, firm part,cut in small strips
1/4 cup sweet red peppers, in small slices
1/2 cup frozen peas
Preparation
1. In small bowl, mix together the first 7 ingredients.
2. Set aside.
3. In hot wok, stir fry steak, in olive oil 1/2 at a time for 2 minutes.
4. Remove from wok and keep warm.
5. Add oil if you need to, stir first the celery for 2 minutes.
6. Add the carrots, 2 more minutes.
7. Add radishes, 1 minute.
8. Add zucchini, 1 minute.
9. Add sweet pepper, 1 minute.
10. Add peas and stir for 2 minutes.
11. Add the small bowl of sauce and stir until it boils.
12. Add the steak and heat through.
13. Serve over rice.
WW POINTS per serving: 3
Nutritional information per serving: 152 calories, 5.9g fat, 2.3g fiber